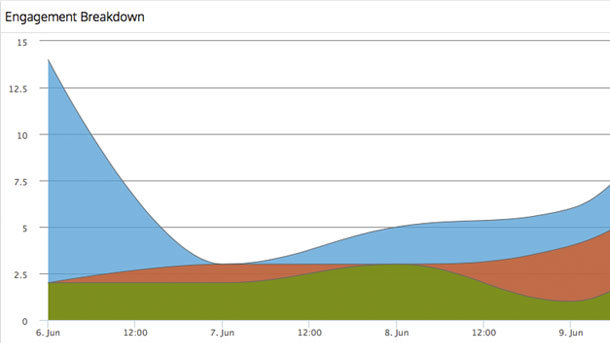 **Sadly Meshfire Closed at the End of September 2017 – Here's Why**
I try to keep on top of new software advances in social media and am always looking to add to my ever-growing 'kit box' of social media tools. Social media artificial intelligence fascinates me, but it's in its infancy. Rarely do I stumble upon an absolute gem of a piece of software as I did the other day.
Let me introduce my new friend MeshFire; it's billed as;
'the only social media management platform powered by artificial intelligence'.
How does it work?
MeshFire deploys artificial intelligence in the form of your personal sidekick 'Ember'. You define a goal, and Twitter account for Ember to work on your 'mission dashboard', and she gets to work. Throughout the day Ember will intelligently suggest engagements, and like-minded users to follow in the form of 'task cards'. Best of all you're told why you should take these steps if you disagree, you 'discard' the suggestion and move to your next 'task' (and no she doesn't tell you off!).
In addition to the 'task' based bits, you can do everything that you can do via the Twitter web interface. Scheduled tweets get sent via integration with Buffer (Buffer account required).
What are missions?
Missions are small stepped goals to help you grow your Twitter presence; these are primarily;
Increase your followers
Increase your interactions.
Available Missions
Grow 25 new Twitter followers
50 new Twitter followers
100 new Twitter followers (subscriber only)
Receive 25 new interactions
50 new interactions (subscriber only)
100 new interactions (subscriber only)
200 new interactions (subscriber only)
Development of 3 new missions is underway.
How do I check my mission progress?
The dashboard provided offers a friendly clean interface that enables you to check;
Tasks and Engagement
Job status by team member (something I've not touched on here)
Engagement breakdown
Top engagers
Audience
New followers
Top interactions.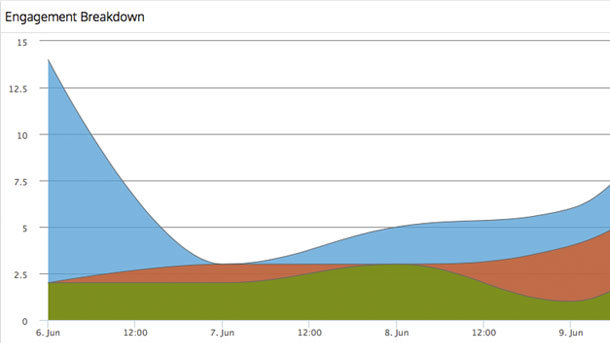 What are the costs?
MeshFire unlike many other social tools are open about their pricing and advertise two levels of pricing on their site, free and pro. For most, the Free version will suit, but this does come with some limitations. Notably, you can only use a single Twitter account and set a single mission. The pro version price varies considerably, based on if you pay monthly or annually. Currently, its $15 per month (per Twitter account) if paid monthly or $9 per month if paid in an annual lump sum.
Does it work?
Having used it for the past week, my early impressions are excellent. My Twitter following has grown 10% already, something I can confidently say is down to Ember's input.
MeshFire gives you a sniper like focus on your Twitter presence, something you could never do unaided.
For anybody that wants to build their Twitter community, personal or business, I would highly recommend giving the MeshFire a go. You won't regret it!