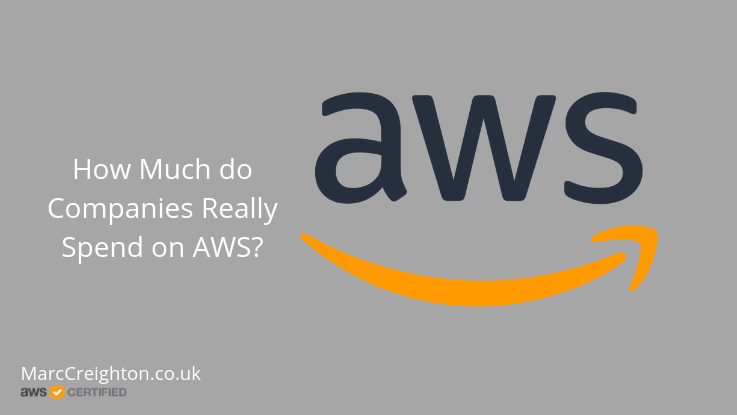 The common question is, 'what will be my cloud costs?' and there is no right or wrong answer.  When costing a cloud environment, multiple factors need to be considered, not least the size of your network and the resources you need to consume. Other factors include resilience, backups and disaster recovery.
Setup your cloud environment wrong, and you will soon see your cloud costs spiralling. However, get things set up correctly, and you will quickly see the benefits of your labour (and reduced cloud costs).
Who Uses the Cloud and How Much do They Spend?
Amazon is very guarded about customer spending on their services for obvious reasons. Despite this, a fair amount of information is available on the web, and this is where my data has been gathered. I'm only going to focus on six of the big, well-known corporations that use the cloud.
Netflix
Netflix began migrating to AWS in 2010 after a fire destroyed its data centre. The move was completed in 2015. According to intricately.com, Netflix is one of the largest AWS customers, spending over £18,500,000 per month across various Amazon products. This spend is part of a more full £31,000,000 monthly spend on cloud hosting.
Expedia
Expedia began migrating 20 years of data to AWS in 2013 and completed this work in November 2017. The travel company have migrated Microsoft SQL Server and Oracle databases to Amazon Aurora as part of the process. As of late 2018, their AWS spending amounted to £3 million a month.
SNAP
Similarly to Netflix,  SNAP spends around £30,000,000 per month on AWS for its ever-popular snapchat app. Also, it is reckoned that they will spend c.£1.5b with Google cloud services over the next five years.
Uber
Uber is estimated to spend approximately £1.4 million per month on AWS services across the following services:
EC2 - £774k
Elastic Load Balancer - £185k
Cloudfront - £354k
S3 - £31k
Rekognition - £70k
Lyft
In San-Francisco based ride-hailing company Lyft's recently published IPO prospectus, it showed that they had committed to spending £233 million in the next three years with Amazon. In a recent AWS press release it 'hailed' Lyft, stating that it "is leveraging the breadth and depth of AWS's services, including database, serverless, machine learning, and analytics, to automate and enhance on-demand, multimodal transportation for riders and drive innovation in its autonomous vehicles business."
Amazon Web Services provide some useful tools to estimate your costs, the first being the AWS monthly calculator, and the second their estimating tool.
As an Amazon Certified Practitioner, I can help you with your Amazon Web Services setup, save you money, and find out more.