So after a fair amount of hard work I've now become Amazon Web Services certified. This adds another string to my growing portfolio of skills and adds a further ability offering to my clients.
What are Amazon Web Services?
To quote AWS:
Amazon Web Services (AWS) is a secure cloud services platform, offering compute power, database storage, content delivery and other functionality to help businesses scale and grow. Explore how millions of customers are currently leveraging AWS cloud products and solutions to build sophisticated applications with increased flexibility, scalability and reliability.
What does Amazon Web Services Certified mean?
To quote AWS (again):
AWS Certification helps learners build credibility and confidence by validating their cloud expertise with an industry-recognized credential and organizations identify skilled professionals to lead cloud initiatives using AWS.
Amazon Web Services Certification Paths
Individuals can certify themselves in one or more certification specialities.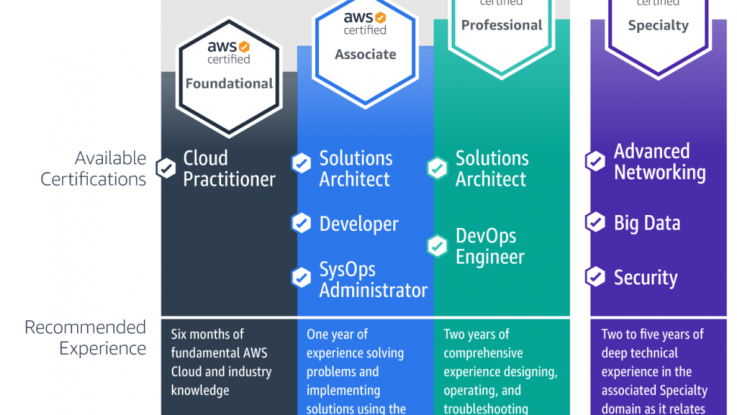 So if you have an AWS project that you need help with or want to know how AWS can help your business, get in touch today. Alternatively, check out my other certifications.