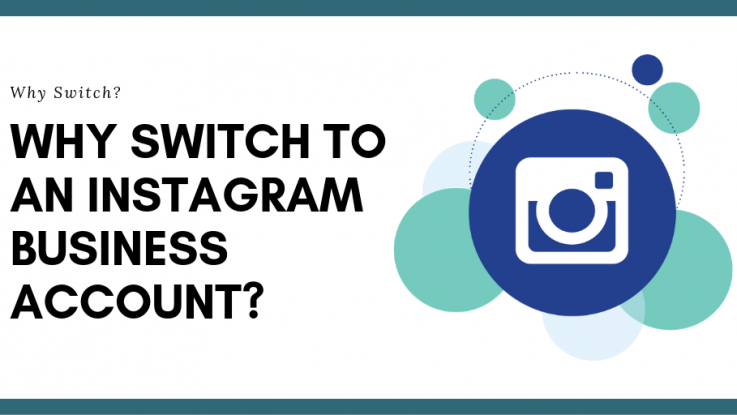 I've had somewhat of a hiatus here on my personal blog this year because my focus has been on my other passion running and in particular Runnerscave.com (check it out if you haven't yet). So, back to my other passion, social media and digital marketing. So what's an Instagram business account all about, and why should you care if your business is not part of it?.
Everyone loves Instagram, Whether it be for photography, music, hairstyles, and even home décor, there's something for everyone.  People love the mobile app, it's a simple, clean interface that anybody can use without much effort. So time ago Instagram launched Instagram for business, this included both analytics and post promotion opportunities. With almost 1 billion monthly active users, businesses can no longer ignore this vital digital marketing channel.
Here I explain the pros and cons of why it will be beneficial to you and your business to make the switch and of course how to do it.
The pros and cons of an Instagram business account
Pros
1. You're already on Instagram anyway
For many of us, Instagram's user interface is very intuitive.  All you need to do is upload pictures or a short video and click post for instant access that all your followers can see.  If you already do this for your personal account, a business account will be a breeze.  Switching from personal to business is simple.  A few simple clicks and you're done.
2. You already have followers
An Instagram business account can help you gain even more.  If your Instagram account already has a "fan base" through your followers, it only makes sense that many of them would most likely be supportive of your business.  This is especially true of small, independent business owners who have a following for their products, but may not have the big budget available to more established businesses.  Instagram's business account is a great way to advertise new products, promote upcoming sales, and showcase tried and true classics your customers already love.
3. Communication with potential partners and customers will increase
No, really, if you felt your business was flagging before, it's about to get a boost in communications and outreach.  You will be pleasantly surprised.
Cons
1. The aforementioned communication
Yes, really—both a pro and a con.  Now that your customers can reach you, get ready for the good, the bad, and even the downright ugly to rear its head in your Instagram messages account.
2. You need to have admin privileges on your business Facebook account.
If you are not this person, get with this person and make sure your business has a Facebook page and profile.  You'll need to have this when you switch accounts.
3. Organic outreach will no longer be applicable.
This may be detrimental to those who prefer a more personalized approach to drumming up a customer base and making sure future customers can find you.  Some businesses may choose not to switch because this feature may not work as it once did.
4. Keeping business separate from personal
For some people, they will very much prefer to keep their business account separate from their personal account.  Often this has more to do with personal and family decisions than anything within the business, but this is something most businesses encourage anyway—keep a personal account just for yourself, and a business account for your business.
How to switch to an Instagram business account
If you're ready to switch, here's how you do it. Follow the steps below to switch from an Instagram personal account to an Instagram business account.
Using the mobile app:
Open your profile on Instagram, and under Account Settings, you'll see an option called 'Switch to Business Profile.'
Now log in to Facebook when prompted.
Once you are logged in to Facebook, choose a Facebook page to associate your Instagram account with. If you don't have one, you will be prompted to create one
That's it, you're done. There are some new features in Instagram for Business that you'll not only appreciate, but enjoy using as well.  These features are designed to help boost your business profile and make your business even more successful.
Insights. This feature allows your business to keep track of web traffic, and see what sort of interactions your potential customers are attracted to.
Promote. This feature allows you to promote specific posts and the content related to it.  This is especially useful when your business is running special sales or has a new product.
The Shop Tab. From here you can tag specific posts that contain shoppable content.
Maybe I should add this as number 6 in my 5 sins of digital marketing. Let me know what you think either below, or on Twitter.