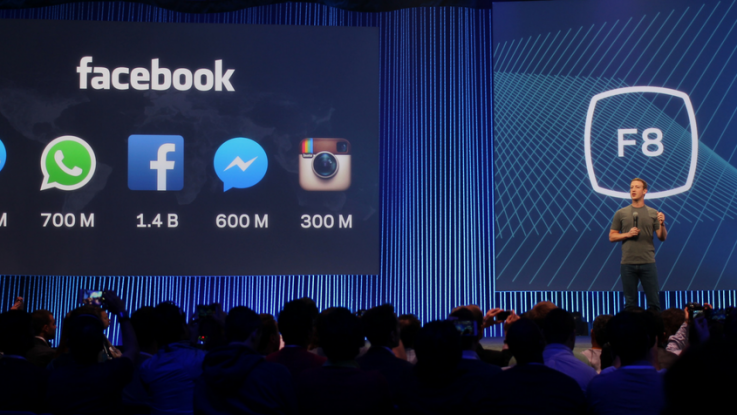 New Year, New Facebook Algorithm Update
Ever since Facebook has been around, they have been continuously updating and changing their news feed algorithm. Recently, however, Facebook has announced some drastic changes to their latest algorithm update, which will have a significant impact on businesses and marketers.
According to the latest algorithm update, users will start seeing more content from friends and families over publishers and brands. The social media giant feels that this algorithm change will allow its users to have more meaningful conversations. Before this algorithm update, the news feed of most users would be dominated by professionally made content.
Mark Zuckerberg, the site's founder, has stated that this algorithm update takes a step away from passive social media. Zuckerberg has said that academic studies suggest that social media can only help in users' wellbeing if they connect with people they care about.
Their new approach to the news feed will foster a more public and active attitude towards users and content.
Impact of the new algorithm to businesses:
This new algorithm change will undoubtedly have some effect on publishers, marketers and brands. It will also affect the content posting strategies used by agencies and professionals. While this change will not affect posting strategies as much as the algorithm change to kill clickbait, it still has repercussions.
The first thing that businesses and publishers can expect to see with the new algorithm is minor organic engagement with users. Every brand page or business page on Facebook will experience drastically lower user engagement levels over the next few weeks.
Another implication of the new Facebook algorithm is limited ad space. As Facebook will favour content from friends and family over brands and publishers, ad space will become minimal. This will lead to an increase in competition between brands and publishers fighting over ad space. You can also expect an increase in advertisements costs on Facebook very soon.
Businesses who have used 'engagement bait' and 'clickbait' tactics successfully in the past will need to consider new content strategies. Any attempt to engage in such policies will have a negative impact and must be avoided.
While organic growth was something that publishers and businesses would rely on, this is all set to change. The new algorithm will dramatically limit the organic reach as well. However, engaging, relevant and useful content will still get visibility. Facebook will be promoting quality content. Organic growth will not die out completely.
How to mitigate the impact of the new algorithm changes:
There are many ways you can minimise the impact of Facebook's new algorithm changes to your business. Remember that Facebook will now be giving importance to content and content alone. By improving and updating your content strategy, you will be able to counter the new algorithm changes.
For starters, focus on creating more relevant and meaningful content. You should focus more on quality than on quantity. If you can provide quality and engaging content to your users, you will still see growth.
A switch in focus
Also, now that Facebook will prefer people over brands, you should consider influencer marketing. By getting an influencer with a good following on Facebook to endorse your brand, you can increase your outreach tremendously. More and more brands are looking to tap into the power of influencer marketing, and you should plan to do the same.
If you have been using Facebook Ads to promote your brand, you will need to go about it with more care. Facebook Ads will require careful attention and laser targeting. Before you invest big in Facebook ads, experiment a little to see if your ads are reaching the relevant audience.
Also, remember that Facebook is not the only platform to promote your business. Sure, it may be one of the biggest, but networks like LinkedIn, Twitter, Instagram, Pinterest and May Be can also help you drive user engagement. However, don't ignore Facebook entirely as it is still the most significant platform on which users spend the most time.
Finally, when it comes to content, publishers and brands should focus more on brainstorming than blindly churning out content. Live videos and user stories are two content strategies that are likely to result in higher user engagement. Experiment with your plan and don't hesitate to take the help of marketing ninjas to help you battle Facebook's algorithm update.
Conclusion:
Facebook's recent algorithm update favours content from friends and families over publishers and brands. This algorithm update will undoubtedly cause a drastic impact on businesses. Businesses will experience lower user engagement, higher ad costs and reduced organic growth.
Old content strategies like 'engagement-bait' and 'clickbait' won't work anymore. Fortunately, businesses can do many things to battle the situation. Companies should focus on creating more meaningful content and experiment with influencer marketing, Facebook ads, live videos and user stories. Brands should also spread their focus from Facebook to other social media platforms. Businesses and brands should also consider taking the help of content marketing experts to help them mitigate the impact of Facebook's algorithm update.
What do you think of Facebook's new algorithm update? Have you already made use of any of the strategies mentioned above or do you have a plan of your own? Do leave me your comments below and I will be glad to hear from you or drop me a line on Twitter.