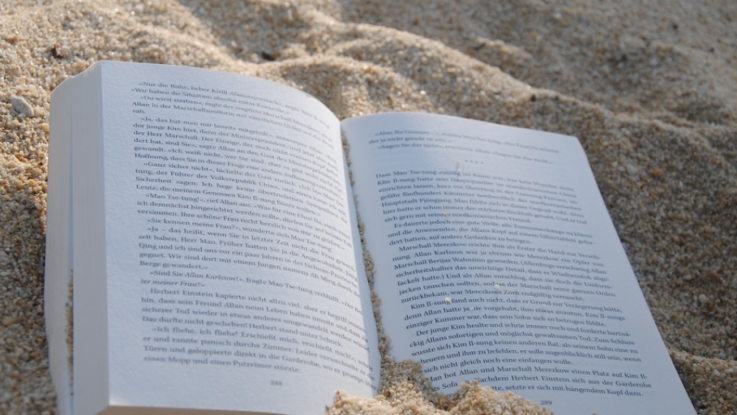 Social media books, there's an overwhelming number of them out there. The holiday season is now in full swing, and I've put together my top 5 social media holiday reads.
500 Social Media Marketing Tips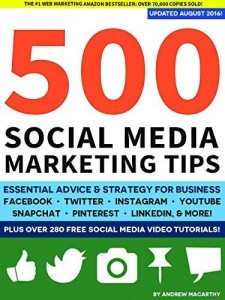 Highly rated on several sites, Andrew shares essential advice, hints and strategy on social media marketing for business.
About the author –
Andrew Macarthy
What separates Andrew from other authors in the field is his ability to explain big topics in a simple, jargon-free manner. Freeing you to spend your precious time on putting everything into practice and ultimately growing your business.
Amazon rating

How My Blog Got 1 Million Visits in 7 Months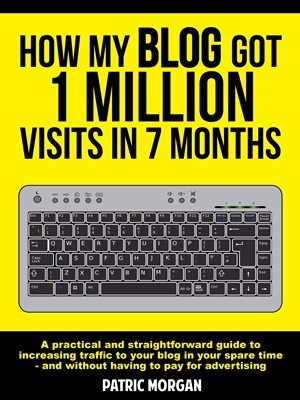 Blogging has never been bigger. For some, blogging is a pastime, a hobby, something to fulfil a creative need. But some take blogging one step further. This one is a personal favourite.
About the author – Patric Morgan
Patric Morgan is a multi-award winning writer and publisher from Barry, Wales. His work has featured in The Guardian, BBC Radio Wales, The Huffington Post, Wales on Sunday, South Wales Echo, Western Mail, WM magazine, RedHanded magazine and many other publications.
Amazon rating

Ctrl, Alt; Delete: How I Grew Up Online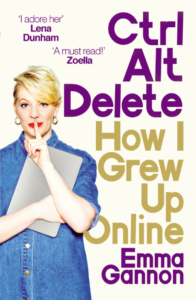 Ctrl Alt Delete is Emma's painfully funny and timely memoir. She aims to bring a little hope to anybody who has played out a significant part of their life online. Her confessions, revelations, and honesty may even make you log off social media (at least for an hour).
About the author – Emma Gannon
Emma Gannon was born in 1989, the year the World Wide Web was conceived. She's literally grown up alongside the Internet. There've been late night chat room experiments, sexting from a Nokia and dubious webcam exchanges.
Amazon rating

The Facebook Effect: The Real Inside Story of Mark Zuckerberg and the World's Fastest Growing Company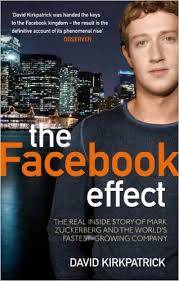 Six years after it was created in a Harvard dorm room – over 500 million people use Facebook regularly, in just about every country on earth. That a company this powerful and influential was started as a lark by a couple of 19-year-olds, make it a fascinating and surprising tale.
About the author – David Kirkpatrick
Technology journalist, author, and organizer of technology-oriented conferences. Author of The Facebook Effect: The Inside Story of the Company that is Connecting the World. Published in 2010, Kirkpatrick's book chronicles the history of the company since its inception in 2004 and documents Facebook's global impact. Formerly Senior Editor of Internet and Technology at Fortune magazine, Kirkpatrick is the founder and CEO of Techonomy Media Inc., a tech-focused conference company. (Wikipedia)
Amazon rating

Make Facebook Work For Your Business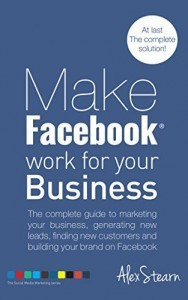 Business owners and entrepreneurs are still struggling to make social media work for their businesses and are either continuing to waste valuable time and resources or giving up altogether. However, companies that are mastering social media marketing and networking are not only reaping enormous rewards but also building one of their most valuable assets, a following of loyal customers and brand ambassadors who are going to secure their success in the future.
About the author – Alex Stearn
Alex Stearn is the author of the nine book series, Make Social Media Work for your business. The series covers all the major social media platforms, including Twitter, Facebook, Linkedin, Google+, Instagram, Pinterest, Tumblr and YouTube.
Amazon rating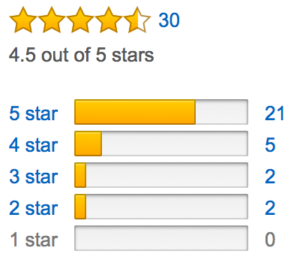 Let me know your top 5 social media holiday reads in the comments. Wherever you are off to this summer, enjoy.