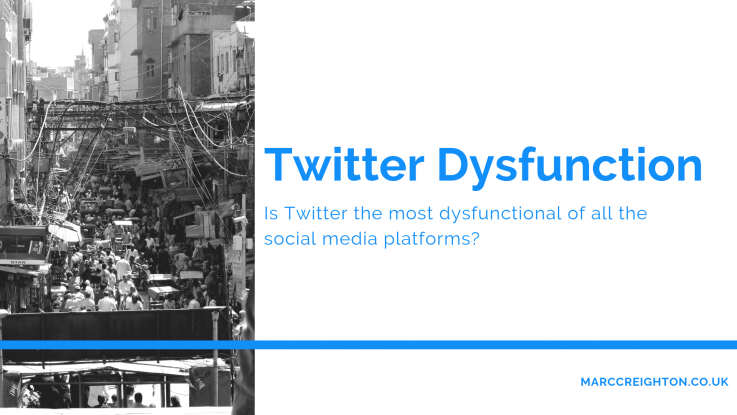 Twitter dysfunction, it's sound like a medical condition. Twitter and its inability to turn a profit is well known, but just why does it happen?
The story of Twitter would make an excellent primetime drama show or at least a good movie in the vein of The Social Network. Alternatively, you could compare it to The Beatles. Paul recording over Ringo's drum tracks, John's wife breaking up the band, George wanting everyone to get along and live in peace. I am not sure who would be Paul or John exactly, but Noah Glass was Pete Best, the so-called 5th Beatle who got kicked to the kerb early on.
The remaining founders - Jack Dorsey, Biz Stone, and Ev Williams - have been through some ups, downs, and power struggles over the years. The complete details (apart from the last few years) can be found in Nick Bolton's 2013 book Hatching Twitter, but the highlights are just as fun. Is Twitter the most dysfunctional social media platform out there?
Twitter, 'the' dysfunctional platform
The personality's
Jack Dorsey
Jack seems to be a problem child of sorts, or more accurately a diva. There's no doubt that he has played a massive role in Twitter's success and was instrumental in the vision for the network's design. However, as soon as it took off, so did Jack - jet-setting around the world in designer clothes, making public appearances wherever a camera or microphone was available and putting himself forth as the face of Twitter. His antics did little to help the company grow and progress as it should have. Some would consider him a hindrance in many ways - not the least of which was Ev, who eventually ousted Jack as CEO, took away the voting rights associated with Jack's company stock, and even shutting down his Twitter email account at one point.
Evan Williams
Ev probably had the best shot at making Twitter into a real business (he did develop Blogger after all), but he was thick in the middle of the drama. He ousted Noah before Odeo ever transformed into Twitter, then went head to head with Jack repeatedly before finally knocking him out of his perch as well (although it did not take). Eventually, Ev was himself ousted in a coup that ended with Dick Costolo becoming CEO, which was probably the best move the company had made until that point. Costolo was a much better businessman and more of an adult than the others, and took the company public as well as finally developing a plan to make money.
Biz Stone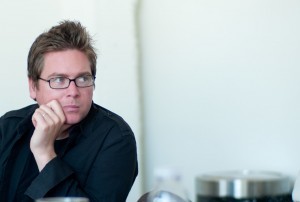 Biz might be considered the soul or the conscience of Twitter. He is more happy-go-lucky than the others and tried to keep things happy and make everyone get along. His strength seems to be helping others use their powers to make ideas happen. It has often been openly speculated about what he does. Whatever he does, he has had some success along the way. Besides Twitter, he co-founded the popular Medium.com along with Ev and the not-so-successful-but-bought-by-Pinterest-anyway Jelly, which he left to launch in 2011.
Getting the Band Back Together
Curing Twitter Dysfunction?
Ev is still trying to make Medium profitable (interesting side note: Ev is worth over $1B and has never had a profitable company. Nice work if you can get it). Jack resumed his duties as CEO of Twitter in 2015, but unfortunately, the company's stock has fallen 48% since. Perhaps in an attempt to rectify that downward spiral (maybe??), Jack recently invited Biz to come back - and he accepted.
Biz will once again have a vague job description at Twitter, primarily being in charge of "guiding the culture" there. There hasn't been any discussion about Ev making a return but never say never. There is an ongoing debate about whether Biz will be able to make a difference, but the consensus of what I have read is positive. After all, how well can a body perform without its soul?
What do you think? Will Twitter dysfunction finally be cured? Is it the most dysfunctional social media platform out there? Leave me a comment or drop me a line on Twitter.  Also, find out more on how to increase your Twitter followers with six easy steps.