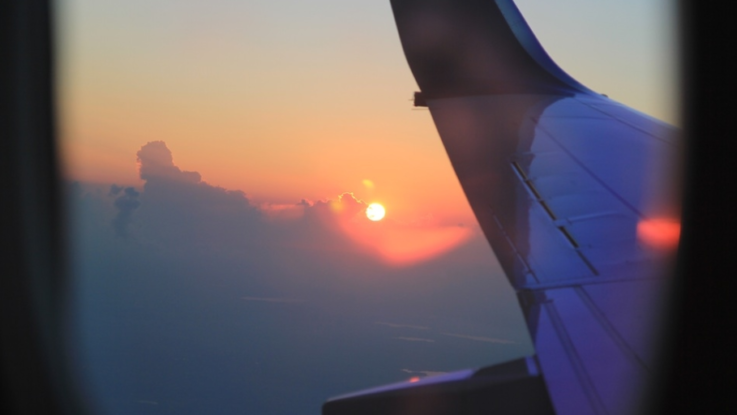 When I travel certain things irritate me, whether it's delayed flights, ferries, over zealous security 'agents', poor customer service…anyway there are many things. Like most people when I travel I get bored, and when I get bored, I often turn to social media. Here are my top 8 best airlines for social media use.
These periods of boredom often result in me interacting with organisations and sharing my frustrations and compliments about their customer service. I did this recently while at Heathrow Airport due to over zealous security. Many teams respond quickly and courteously, but some never bother. This got me thinking, why are some better than others? My obvious thought was the volume of tweets, the size of the organisation and the number of staff employed. So I decided to conduct a small experiment using Airlines as an example, I contacted  11 Airlines via Twitter and asked two questions:
How many people do you employ to handle your Social Media interactions?
What's your target response time?
Airline customer service responses:
Now KLM is known to be superb when it comes to both reactive and proactive customer service and especially social media, winning many awards along the way. They employ 150+ staff to handle social media and aim to respond within 54 minutes (a fact published on their Twitter page). Their response to me came just outside this target at 69 minutes. Their chosen social media platform was Radian6.
British Airways also has an excellent reputation for customer service and their social media presence but were a bit less forth coming with information on staff numbers. They did say however they aimed to respond inside 6 hours. I received a reply in just over 5 hours via Spreadfast App. A 6 hour response time is a weak target in my opinion for such a large organisation. Given that I could have been a delayed and annoyed traveller I could have almost arrived in the US (from the UK) in this time.
Employing 70+ staff Air France responded slowly, over 15 hours via Radian6. Their target is 60 minutes
Possibly the biggest disappointment of all the airlines being one of the largest contacted, I received no response.
The fastest response of all the airlines at 6 minutes! They promised to forward on my query on to their 'management' team, nearly a month later I hadn't received a response. I've since been in touch again to which they responded that they would chase things along…still nothing. Interestingly they appear to use their own in house developed software called SNAP100.
I have a slight bias here; they are one of my favourite airlines to interact with on social media. I was surprised (and impressed) by the small number of staff (4 people), yet they aim to respond within 4 hours, I received a response in 4 hours and 1 minute!
A very generic response from them, not much detail, 'A whole team of staff who promised do their best to respond asap'. When pushed on staff numbers their response was "we cannot share information about our team". Very odd given I was after staff numbers, not names and addresses! Fast response at 53 minutes via Engagor.
No response but if I'm honest I didn't expect one, consequently they can't be ranked in our league table.
Very lively and pleasant response and again a small social media team (2 people), one individual to respond to Social Media queries and one for 'pro-active' social media work. They aim to respond within the hour yet took just under 3 hours using Sparkcentral.com
Again, a very generic response pointing me to their website and with a "we do our best to respond…" reply. However, their response time of just under 2 hours was impressive via the Twitter web page.
No response from Ryanair but again interacting with customers is not known to be their high point. Consequently, they can't be ranked in our league table.
Top 8 best airlines for social media use (Ranking based on 1st response times):
American Airlines – 6 minutes
Iberia – 53 minutes
KLM – 69 minutes
EasyJet – 120 minutes
Brussels Airways – 180 minutes
Aer Lingus – 240 minutes
British Airways – 360 minutes
Air France – 900 minutes
Top 8 best airlines for social media use (Ranking based on the quality of response):
KLM
Brussels Airways
Air France
Aer Lingus
British Airways
Iberia
EasyJet
American Airlines
Those are my top 8 best airlines for social media use. I would love to hear your experiences, head on over to Twitter and let me know