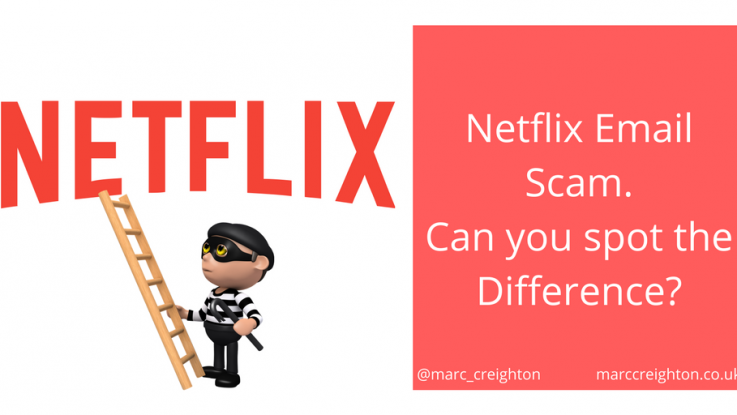 A Netflix email scam has been around since the beginning of January 2017, and it seems to have reappeared in recent weeks. It's quite bright in its execution.
This Netflix email scam, How does it work?
You receive an email stating that your payment has failed. Will will attempt to charge your card again within 24-48 hours
You receive an identical follow up email 24 hours later. Both have big red 'Update Payment' buttons on them
How do you know it's a scam?
There are mostly three things to look out for;
The emails were sent to my an email account not associated with my Netflix account
The from email address is not from the Netflix.com domain name (see below). In my case, it was 'h3-remall.com' (Note: remall not remail)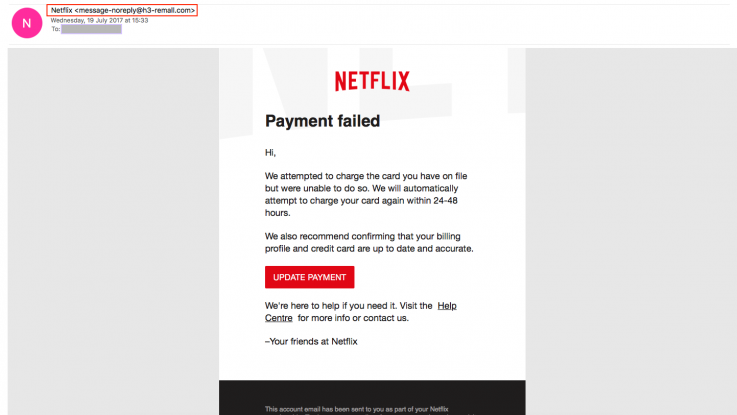 When you click the link (I don't advise you do that!), the URL again is not from the Netflix.com domain. In my case neocities.org (see below). Worryingly they had gone to the trouble of securing the domain with an SSL certificate.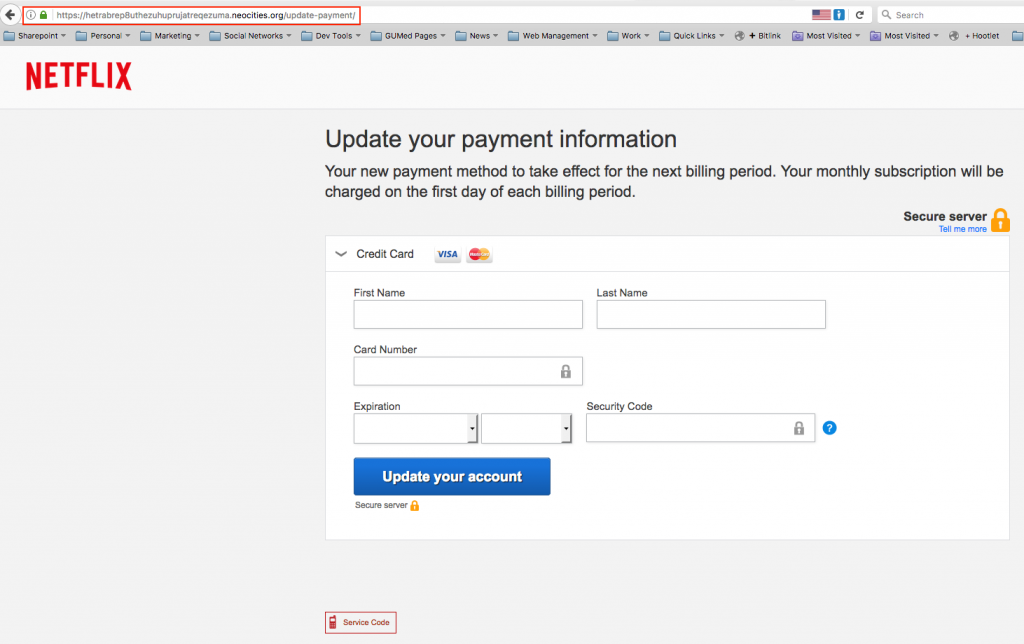 Find out more on how to protect your Netflix account on their official website.