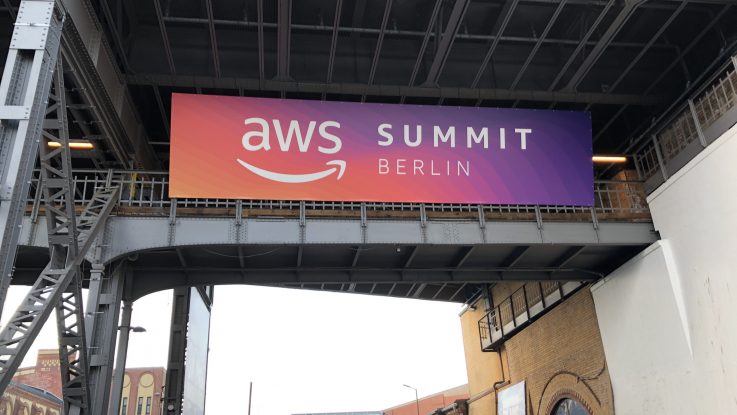 As I made my way back yesterday I found myself with a 3-hour train journey to reflect on my first experience of 'AWS Summit Berlin'. As I wrote about before, some people see these types of a conference as a bit of jolly, a bit of time out of the office to do very little, this one was most certainly not.
AWS Summit Berlin – A learning experience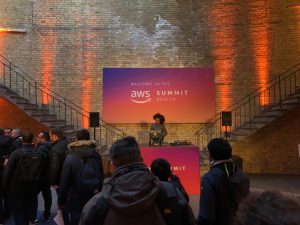 Billed in the first-day keynote as a 'learning experience', it certainly lived up to the billing. Having recently certified as an Amazon Web Services practitioner I found some of the sessions a complete eye-opener to what can be and is being achieved using AWS and its 150+ service offerings.
My Summit Schedule
Day one
Day one of AWS Summit Berlin opened with a session on 'Go-to market for startups'. This included a presentation from Antoine Brochet on how AWS can assist startups in their journey with tools such as AWS 'Launchpad' and the Alexa fund.
Next up came the Keynote speech, a massively oversubscribed session hosted by Klaus Burg and the eccentric Dr Werner Vogels, CTO of Amazon.com. This section opened with what can only be described as 'tech trying to be cool', despite this it was a fun opening to the keynote. Presentations also came from the following AWS customers:
The remainder of day one was taken up by the following sessions, all of which were excellent:
AWS Networking Fundamentals
A Machine Learning Crash Course
Cloud Security – Myths and Opportunites
Control for your Cloud using AWS Management tools.
Day two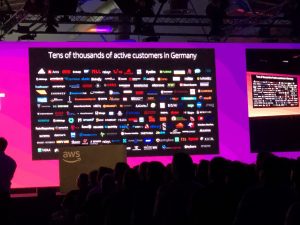 The second day of AWS Summit Berlin opened in much the same way as day one, with the sun shining. Day two for me began with the 2nd Key-note speech of the summit, again hosted by Klaus Burg and Dr Werner Vogels. Presentations also came from the following AWS customers:
Work commitments, my second day was cut short. I was only able to attend the following, yet again excellent sessions:
Build a serverless startup in just 30 minutes
Microsoft SQL server migration strategies
How websites go serverless.
Conclusion
Pro's
A varied array of content to suit both beginners and experienced AWS users
AWS Summit Berlin is hosted in a great location, the Station Berlin a fantastic light and airy learning environment
Food and drink throughout the day is provided free of charge
Con's
The AWS Summit Berlin has become a victim of its own success, starting out with only 150 people 8 years ago it's now reached over 6000 on the first day alone. The 'chalk stage' was an example of serious overcrowding on some occasions. The keynote speeches as you would expect were seriously busy and crowd control became a bit of a problem while entering and exiting, to the point where I felt uncomfortable.
Overall, and putting the overcrowding to onside this was a fantastic event that I highly recommend. If you were there, let me know your thoughts on Twitter or in the comments below.