Twitter Sentiment Tool – Analyzr
Beta Software
'Analyzr' is a simple Twitter sentiment tool. It is a project that I have been working on over the past year or so. Developed with my own time and money using the Datum Box machine learning framework at its heart. It is designed to analyse tweet sentiment for user-defined hashtags. The default username and password are 'admin.'
This Twitter sentiment tool is free and easy to use. It sorts Tweets into negative, neutral and positive sentiment and displays them in corresponding columns and a graph.
Please keep in mind it is still really just a beta version, and I would emphasise the word 'beta'. I would welcome user feedback.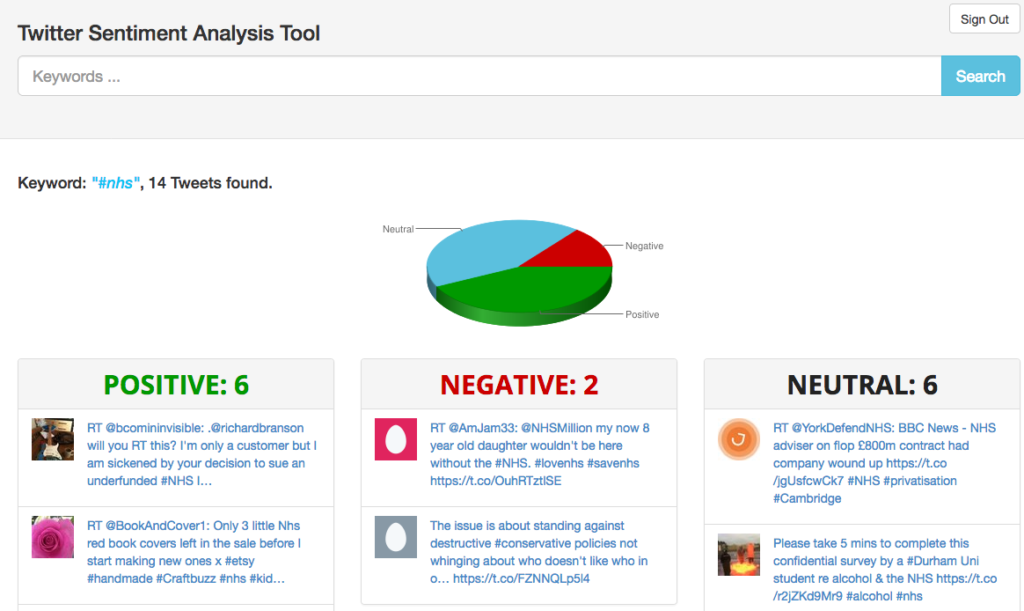 While you are here, why not take a look at our Twitter SocialWall. It is free to use, and I would love your feedback too.