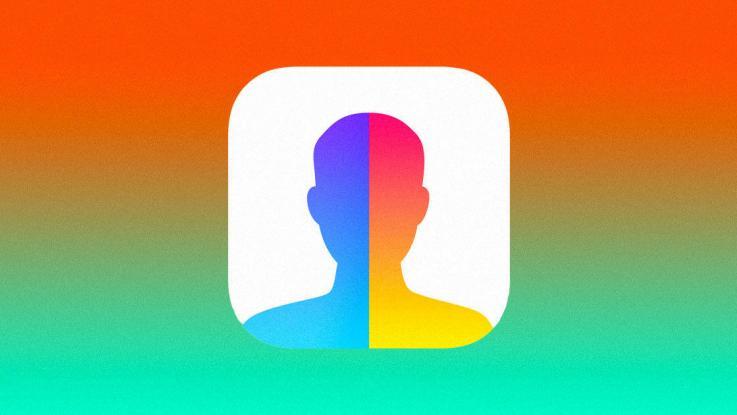 The current latest fun apps to hit app stores is FaceApp; it's taken the market by storm. But many are unaware of its privacy policy implications. Here I look at the consequences of the FaceApp privacy policy.
The Implications of the Privacy Policy in FaceApp
Now and then an app is released, which goes viral for the some of its unique and fun features which users may never have seen before. FaceApp is such an app. If you haven't already downloaded it (like million others) or even came across it on social media sites, it's an app which predicts what you will look like in your old age.
Now, you might think who wants to see what old age looks like? Millions of people have been downloading the app to check out their looks and sharing it on social media. Moreover, it's not just the general public; even celebrities are having their share of fun with the FaceApp. But before you head to your app store, continue reading this article to know all about FaceApp and its privacy policy implications.
FaceApp – The Current Social Media Trend
FaceApp was first launched in 2017, and since then it keeps introducing new features time and again. The mobile applications capacity to change the facial features to make them look young or old, and change their gender. The development of the FaceApp is accredited to Wireless Lab, a Russian company which makes use of artificial intelligence to create such realistic alterations to the images a user uploads.
While it's all fun and games, many aren't aware of the severe implications presented by the FaceApp privacy policy.
As of last week, FaceApp was leading on the charts of the Google and Apple stores, which made some people double-check the app's privacy policy. And voila, the warning bells have never been this loud. Users are giving permissions to the FaceApp to use lots of their private information like access to their phone, photo albums, name, username, and a lot more.
To be precise, here is the most disturbing part of the FaceApp privacy policy:
"You grant FaceApp a perpetual, irrevocable, non-exclusive, royalty-free, worldwide fully-paid, transferable sub-licensable license to use, reproduce, modify, adapt, publish, translate, create derivative works from, distribute, publicly perform and display your User Content and any name, username or likeness provided in connection with your User Content in all formats and channels now known or later developed, without compensation to you."
What exactly does this mean?
If you read the above paragraph, you will get an idea of how your private information can be used without really you being aware of it. And the worst part is you're the one giving permission to the FaceApp to use your private information as it likes, because seriously, who reads those pages of Privacy Policy contents made available by any app for that matter.
So what exactly does FaceApp proposes to do with the information that it collects from you? These are the decoded terms below:
Perpetual
FaceApp intends to use all your data for as long as it wants, which could mean forever.
Irrevocable
Once the FaceApp collects your info, you won't get it back, albeit quickly.
Non-exclusive
FaceApp doesn't restrict itself from collecting information from any particular person or group.
Royalty-Free
FaceApp can make use of your private information to do whatever it pleases, without paying you any fees or royalty associated with the data.
Transferable sub-licensable license to use
This means FaceApp maintains a license and could sell your information to the third party for their use, and it doesn't need your permission
Reproduce
FaceApp can make use of your data and reproduce it in any manner they please. Say your name or image can be processed and utilised in a video.
Modify
Your information can be modified to represent it differently and used by FaceApp as they deem necessary.
Publish
FaceApp can publish the information they obtained from you. For example, your images can be used for advertising purposes without your knowledge.
Translate
FaceApp can translate any piece of your information/work in any language they think suitable and sell them for their profit.
Create Derivatives Works From
Suppose any work of yours is accessed by the FaceApp, you give them the liberty to change it or use it to produce similar or modified copies of your work.
Distribute
All the information you permitted for the FaceApp to use can be distributed (or sold) by it to any vendor who is interested in that information. It could be some advertising companies or even the Russian government.
FaceApp isn't the first app which breaches the privacy of the users. Several other everyday apps like Facebook, Twitter, Instagram, Pinterest, Google, and such significant apps are secretly making use of your information one way or other. So it is up to the users to decide how they want to share with the world or the apps they use.