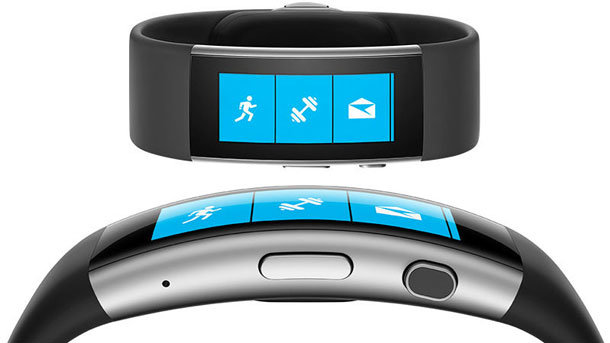 ** Update ** On October 3, 2016 Microsoft cancelled the Band 2
Now, as I think I've mentioned in the past I'm a big fan of the Microsoft band and the data you can get from it. Or at least I was until I went through 2 of them in a very short space of time. This was largely due to the lack of quality in the bracelet, the rubber peeled away and the metal parts rusted. The first version really felt like a 'proof of concept' model. Then came the Microsoft band 2.
I was pleased when Microsoft updated it to what looked and felt like a more robust user friendly band. The price had been increased for version 2 to £199 (UK) from £169 for version 1. Knowing full well Amazon and alike would drop the price I waited patiently and sure enough it was reduced to £159! I've now had the band for a week so I thought I write a quick pro's and cons for it.
Pros
Cheaper than the previous version
Curved design fits the wrist better and is more comfortable than the first version
New UV sensor
Better battery life than v1, in my exp. up to 64 hours from 48 hours.
Lighter, less rigid bracelet
Added functionality for managing SMS and email.
Cons
Still no scratch proof glass
Clasp is not scratch proof, as I found out on day 2 of wearing it!
The clasp size can also make working at a computer a little tricky due to it's size, regardless of how you wear it
Still a relatively short battery life, compared to say Garmin models. This can make sleep tracking a little difficult if the band is charging!
Changed to a different charger, making v1 charger's redundant
Bluetooth syncing can prove a challenge at times (both iOS and Android).
As for the peeling and rust…so far so good.
I've tried a number of bands over the past year or two and the Microsoft band 2 is by far the best. The Microsoft Health dashboard is easier to use and provides far more granularity in the data it collects than any other dashboard I've used.
Would I recommend it, if you looking for something more than just a fitness tracker then this is the one for you.